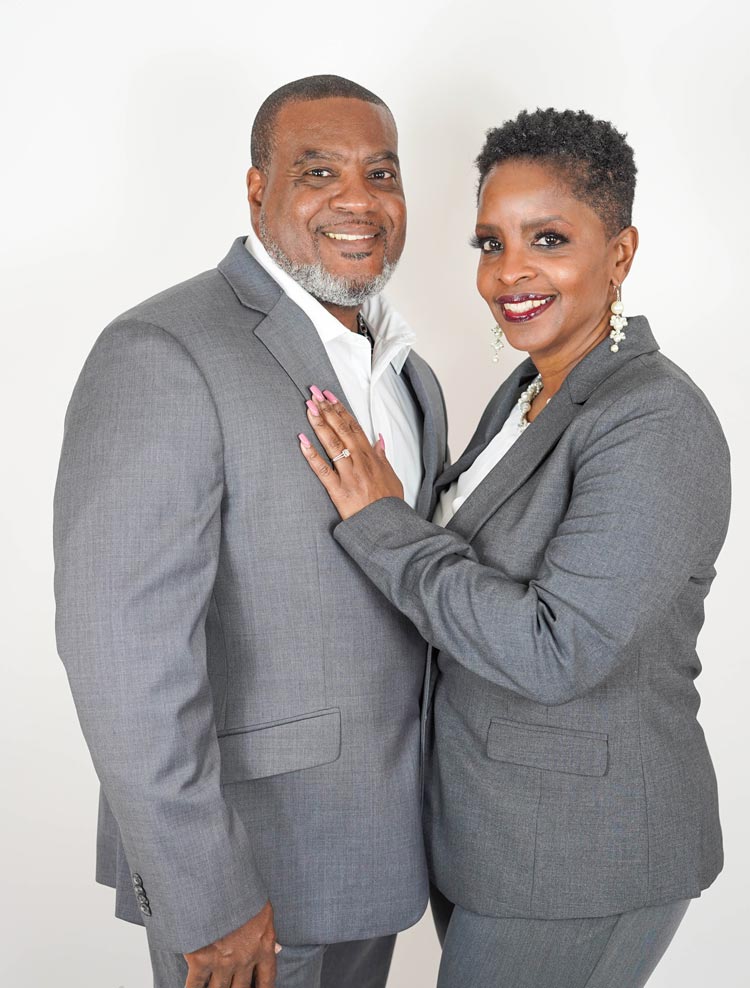 Gerald has been a Teacher, Coach and Certified Personal Trainer for over 20 years. He has a strong desire to see people reach their full potential through mentoring and developing positive relationships. A graduate of Emporia State University in Emporia, Kansas, with a Bachelors' degree, Gerald is also trained as a Campus Athletic Chaplain through Fellowship of Christian Athletes (FCA) and is a graduate of the Discipleship Training Institute in Tampa, Florida. Through transparency about his personal journey of deliverance, he ministers along with his wife, Yvette, to help bring strength and reconciliation to marriages. His passion is combining character development with the word of God to create strong men, which ultimately builds strong communities and families. Gerald and Yvette have been married for over 17 years and have a blended family of 5 children.
Yvette is a graduate of Clark Atlanta University in Atlanta, Georgia, where she received her Bachelor's Degree in Social Work. She began her career as an Academic Advisor at both State College of Florida and the University of South Florida (USF), where she assisted students in pursuing their dreams through higher education and training. She earned a Master's Degree in Counselor Education from the University of South Florida and worked as a Guidance Counselor for Manatee County Schools for 18 years.
Together the Bentons specialize in training God's people in the areas of spiritual warfare and deliverance. They also have a mantle to train and teach leaders how to move in spiritual warfare and deliverance. This type of training is provided through conferences, webinars, and workshops as led by Holy Spirit. The Benton's unique anointing allows them to impact nations by imparting God's knowledge and training into leaders so that they can, in return, impart and impact their territory.